We just needed five more minutes of their greatness.
And, yes, the pun is intentional. "Five More Minutes" is among the signature songs of The War and Treaty, which performed June 2 as part of the Spoleto Festival USA's First Citizens Bank Front Row series.
I had never seen them in concert but I had heard some of their songs. My first introduction to the husband and wife duo of Michael Trotter Jr. and Tanya Blount Trotter was indirect. It came via the Instagram account of Ranky Tanky singer Quiana Parler, who is friends with Blount Trotter.
One thing that has resonated with me since then is that it was the same woman who sang the base note in "His Eye Is On The Sparrow", the memorable duet with Lauryn Hill from "Sister Act 2" of 1993 with Whoopi Goldberg. She also released a few songs as an artist in the 1990s. The woman has effortless vocal power, range, and excellent tone.
My first thought upon hearing their music for the first time was that they definitely had their own sound. Their music contains elements of rock, gospel, blues, soul, country and folk all rolled into one.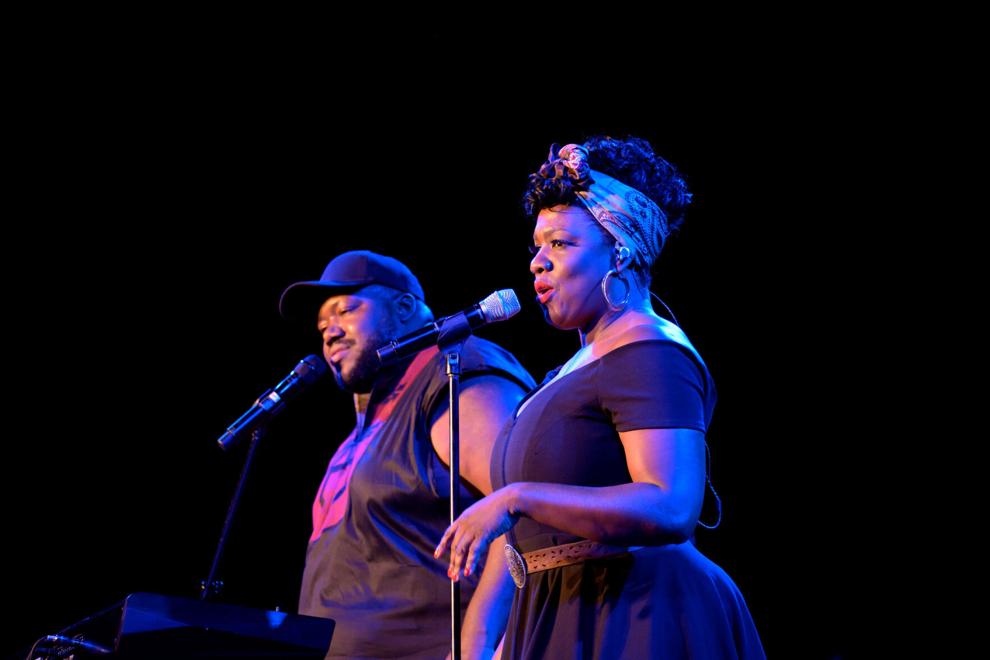 The live show, which included "Down to the River" from the band's debut album, set the tone for a church revival. With influences from the iconic duo like Aretha Franklin and Al Green, you could feel the soul in every note and harmony throughout the night.
At Cistern Yard, Michael Trotter was on the keys, joined by musical director and guitarist Max Brown, as well as an organ, bass and drums band. They all shone in their own right, making the evening memorable for a number of reasons.
Let's talk about the wardrobe for a moment. As a performer, I could really appreciate how the duo dressed because they looked cool and comfortable. I love that Blount Trotter takes a vintage approach with 1950s styles, so sleek and simple.
She wore a gold-colored headscarf, leaving her hair out of her face and back, and a black swing dress to complement her husband's loose black dashiki-style top. It was a hot night in Charleston and they were able to glide effortlessly across the stage without worrying about the look of sweaty clothes distracting the audience from the beauty of their voices.
The duo are extremely humble and down-to-earth, as evidenced by the natural emotions displayed while singing a song they wrote called "Little New Bern", about the riverside town of New Bern, North Carolina, Blount Trotter grew up on a street called Blount Lane, named after his family.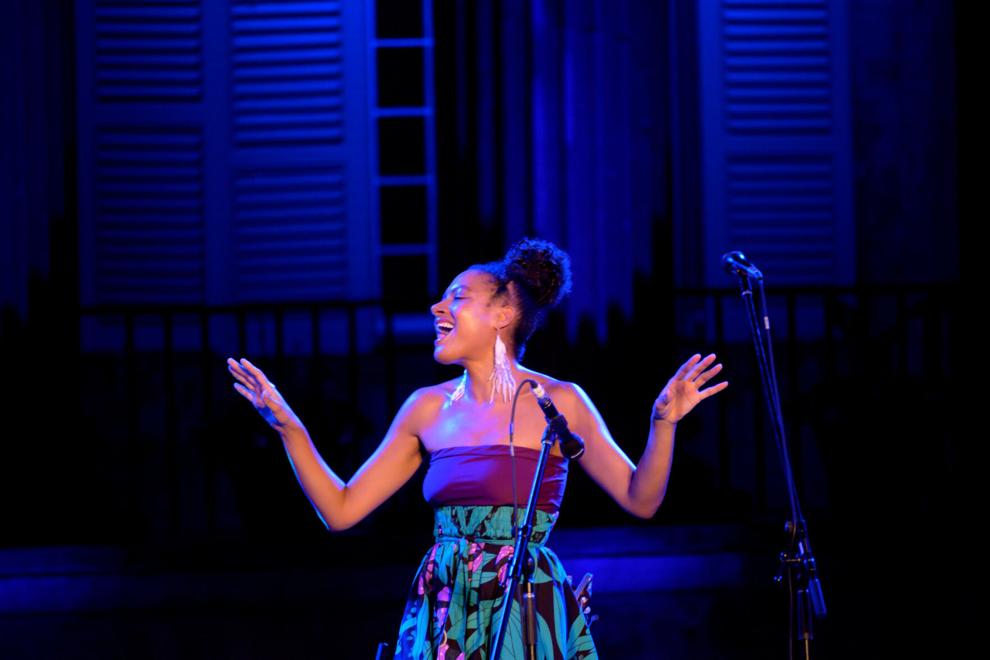 The song's lyrics painted a vivid picture of life growing up with grandparents with a pig pen and 27-30 cousins ​​who always came. Blount Trotter shared this while prefacing the melody.
The pair removed their microphones from the bleachers and turned face to face to sing the final notes as tears began to stream down Blount Trotter's face. Her husband kissed her with gentle strength as if to say, "I know you miss the good old days, but I got you and I love you."
In order for us to fully understand their love for each other, the couple candidly shared their story as an important aspect of their transparency as artists. In one story, Michael mentioned that he was a veteran and suffered from PTSD after his commanding officer died.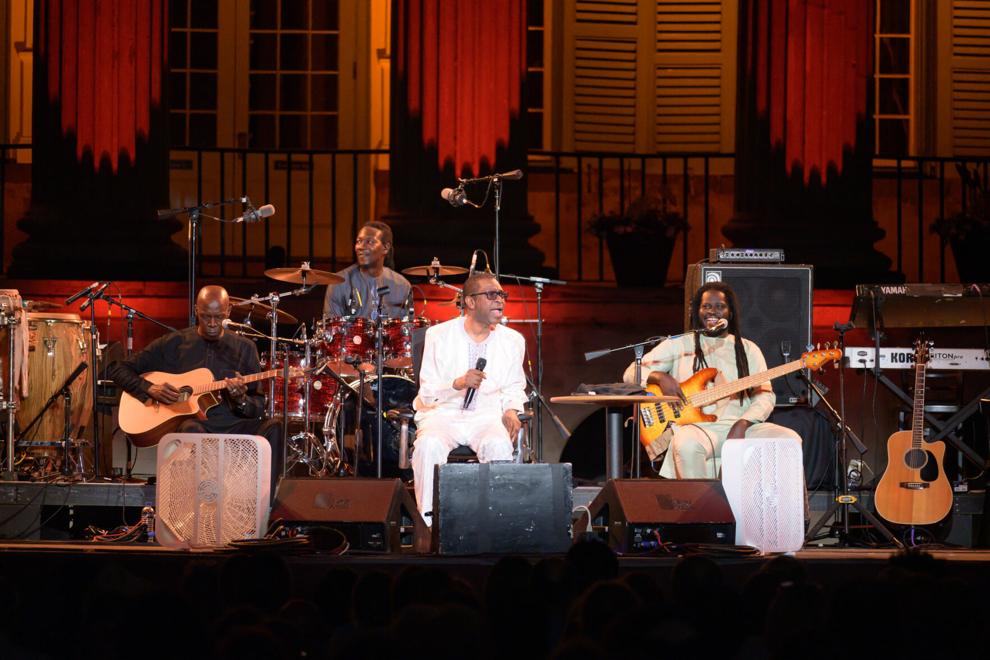 Blount Trotter came on the scene and "saved his life," he said, literally. He was about to kill himself and she begged him to give her "five more minutes to love her". Thus began his journey to recovery. That true love showed in songs like "Hearts," a country ballad with an ending that captivated audiences for its slow, note-by-note anticipation, as well as "Five More Minutes."
From an endearing kiss to an intense stare, the couple shared many precious moments on stage. The music and the stories reflected these concepts. In "It's Not Over Yet," the duo explored happiness as costless freedom and the ongoing struggle for unity. The importance of having someone you love who loves you by your side on the journey through life has been seen in many songs including "Hearts", "Jubilee", "Love Like There's No Tomorrow and "Are You Ready to Love Me?"
They also acknowledged the news, arguing that we Americans must kill racism now.
The energy of the show sent a wave of love and positive vibes throughout the audience, leaving them on their feet and in front of the stage as the show ended. Can't wait to see them again when they return to Charleston in October for the Riverfront Revival festival.
Follow Maura Hogan on Twitter at @msmaurahogan.